Every week, Stampin' Up! offers several products on sale, and I LOVE that the Hamburger Box die is on sale this week – regularly $42.95, this week for $32.21!!!  Here are some ideas using it.  See that big box in the front?  I used a folded-over piece of cardstock in the die to make the box super-sized!  I will be making a video showing how next week, so be sure to order your die this week while it is on sale!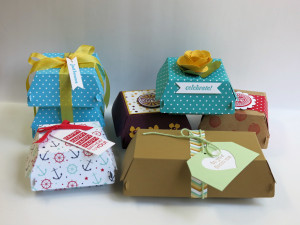 Here is everything on sale this week: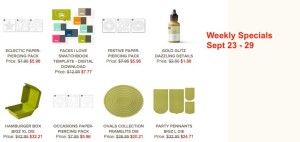 To order these or anything else, just head on over to my Stampin' Up! store.