When the Stampin' Up! 2016 Occasions catalog was revealed at our Convention event in November, I fell in love with the "Love You Sew" stamp set, an exclusive hostess only set.  Normally, I would have had to wait until January to place a qualifying order in order to get this set, but as a convention-goer, I had the opportunity to purchase it then.  I did struggle somewhat with the decision because I typically don't like like to buy stamp sets that I will later have an opportunity to receive for free, but I decided I had to have it then.
Here are a couple of the projects I have made with it: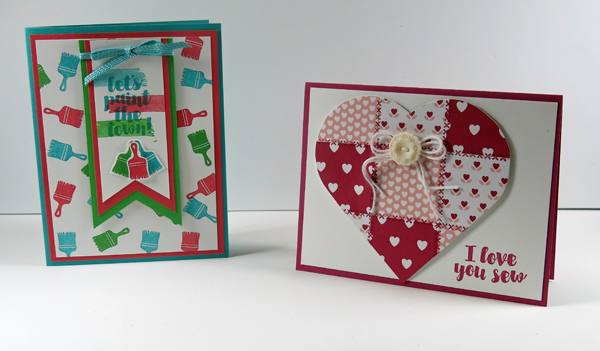 As you can see, the stamps are not just for people who sew, but for people who craft.  I also used the set to make my annual magnet calendar that I recently mailed out to those who had ordered from me last year.  Many thanks to Erica Cerwin, whose design I CASEd (CASE = Copy and Share Everything).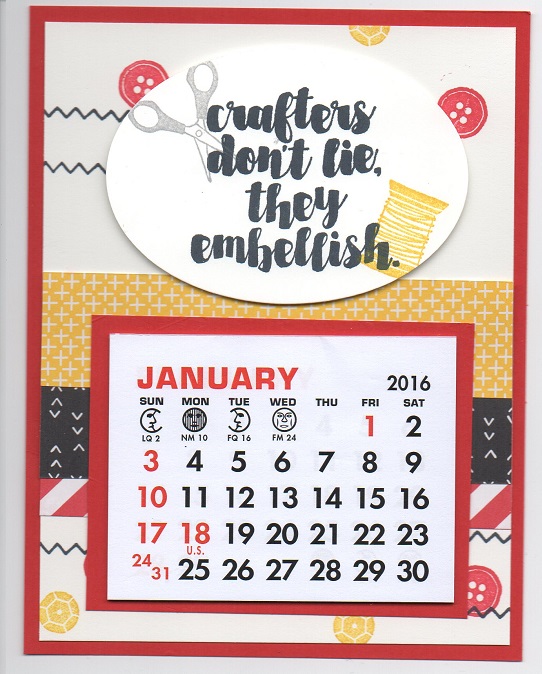 I have a few calendars left.  If you didn't receive one and would like one, leave a comment below.  And if you would like to know how to get the Love You Sew stamp set for free, email me!
Some of the products I used to make the cards above: