Several of my team members get together and do a swap from the new catalogs where we each select 2 stamp sets and make 2 samples from each set.  With 8 people in the swap this time, that meant that I needed to make 32 cards (2 sets times 2 samples time 8 people).  I really enjoyed making my samples but I have loved seeing everyone's creations even more!
Today I wanted to share my samples using the Flourishing Phrases stamp set.  The Flourishing Phrases stamp set and matching thinlits didn' catch my eye the first time I looked through the new catalog but it has really grown on me.  I love the swirly-ness of the shapes and the words are amazing.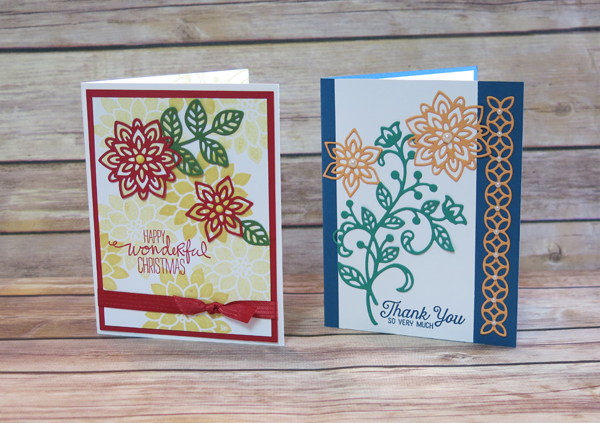 Here you can tell that it doesn't take much to build a beautiful card complete with some pearl bling and a heartfelt sentiment.  Love the new In Colors, too!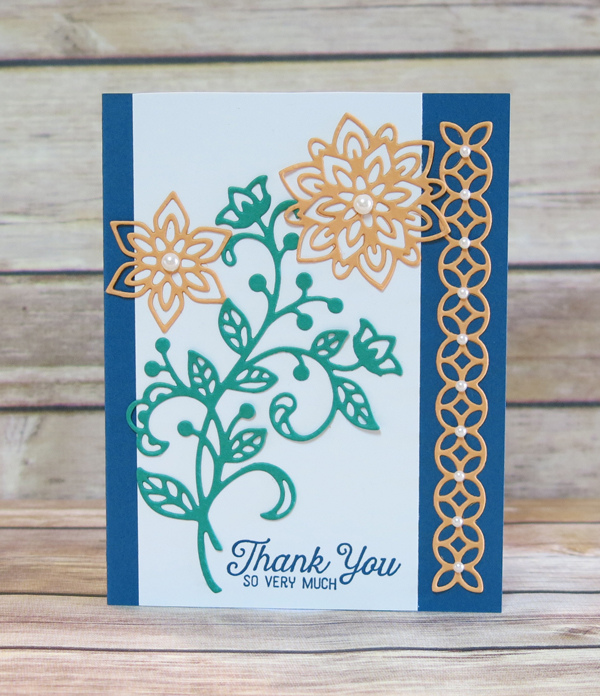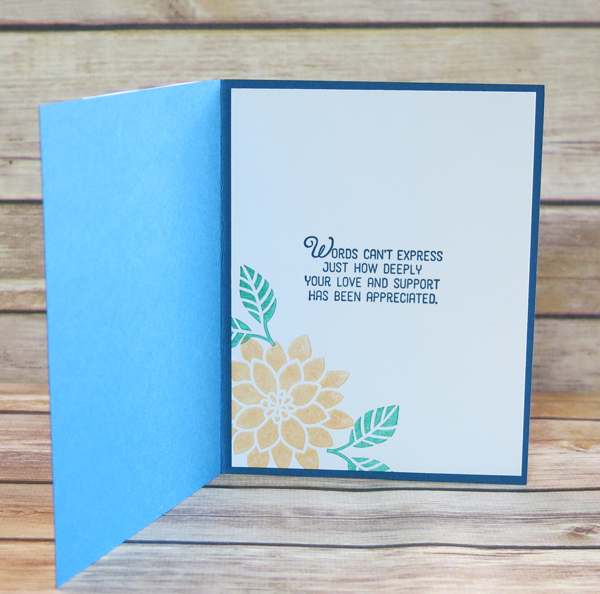 Supplies used:
By adding some words from another stamp set, this becomes an amazing Christmas Card: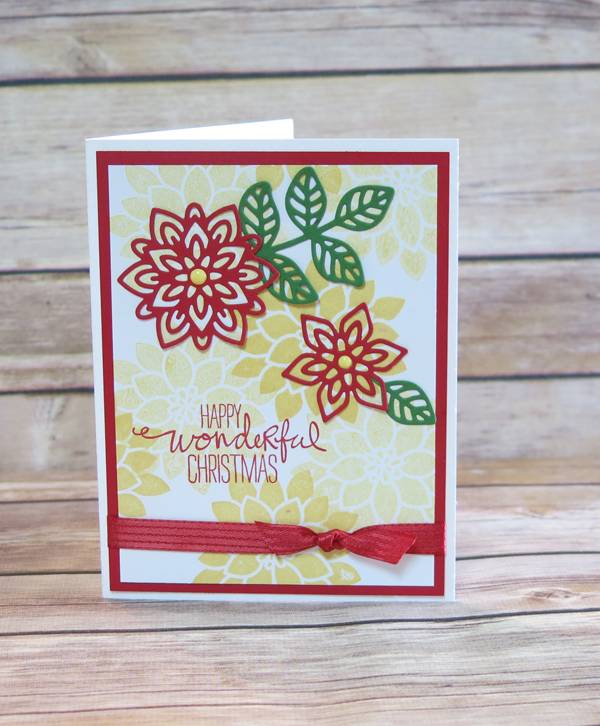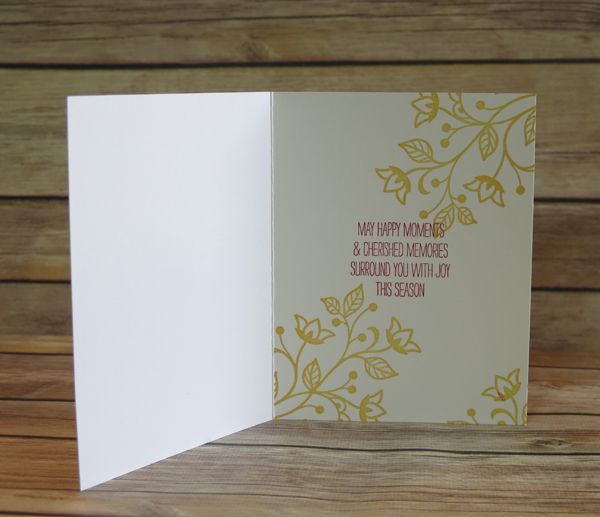 Supplies used: