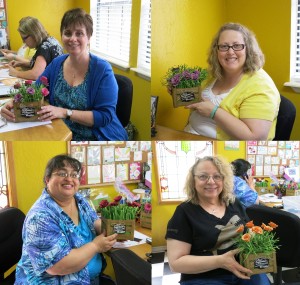 The Flower Class yesterday was a huge hit!  It did take a bit of time to create these fun flower crates of roses but everyone had a great time.  there were 2 more participants that did not finish their projects but promised that they would do them at home.
This is not the type of class I normally do but once in a while, it's worth it!
Guess what I am doing today?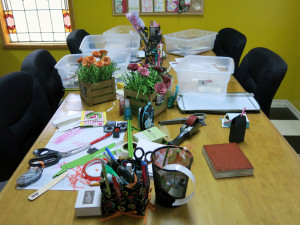 To keep up with my schedule and find out what classes I offer, be sure to sign up for my mailing list.