I got one of the Frightful Wreath kits from our new Holiday catalog and started putting it together last night.  I'm not finished with the wreath yet, but I had to share with you the beautiful beaded spider that I made!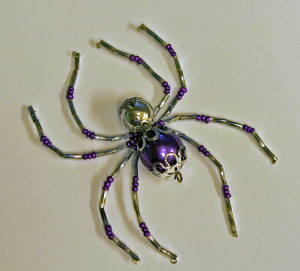 Just about everything to  make the wreath, including the spider is included in the kit.  You only need to add supplies that you probably have around the house: scissors, hot glue gun, etc.
And look!  Stampin' Up! created a video walking you through the steps!

To order your Frightful Wreath (135866), click HERE.