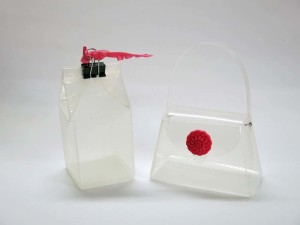 In my craft-room purging, I came across some large plastic boxes.  They turned out to be the boxes that my JC Penney 2″ blinds came in. It is a textured, translucent, heavy duty plastic and I decided to try my die-cutting skills on some.  So it cut some pieces 5-1/2″ x 8-1/2″ and die cut a mini milk carton and a purse.  Cute!
Here is the milk carton with some leftover Valentine candy in it: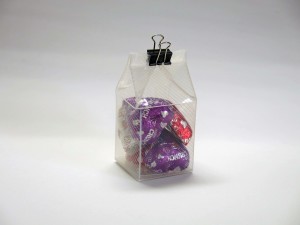 And the purse, next to one made from cardstock: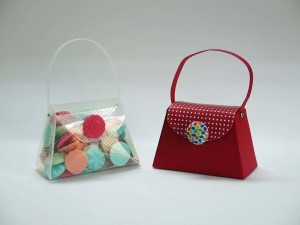 I chopped up all the boxes and have enough to make about 60 more…. I better get busy!
If you want to make some yourself, here is what you will need:
You can shop for these supplies and so much more at my Stampin' Up! store.