To get you up to date:  I have a contract on my house with the closing scheduled for the end of June. And I have an RV (2015 Open Range 427BHS fifth wheel) on order.  So I decided to start listing furniture, etc on Craigs List.  (FYI: I don't like garage sales and thought this would be the way to go).  Well, on Craigs List, you can only list like items every other day, so first I listed my dining room set (click HERE if you are in the market) and then I listed a Kincaid print (HERE) and then, on Sunday, I listed my bedroom set.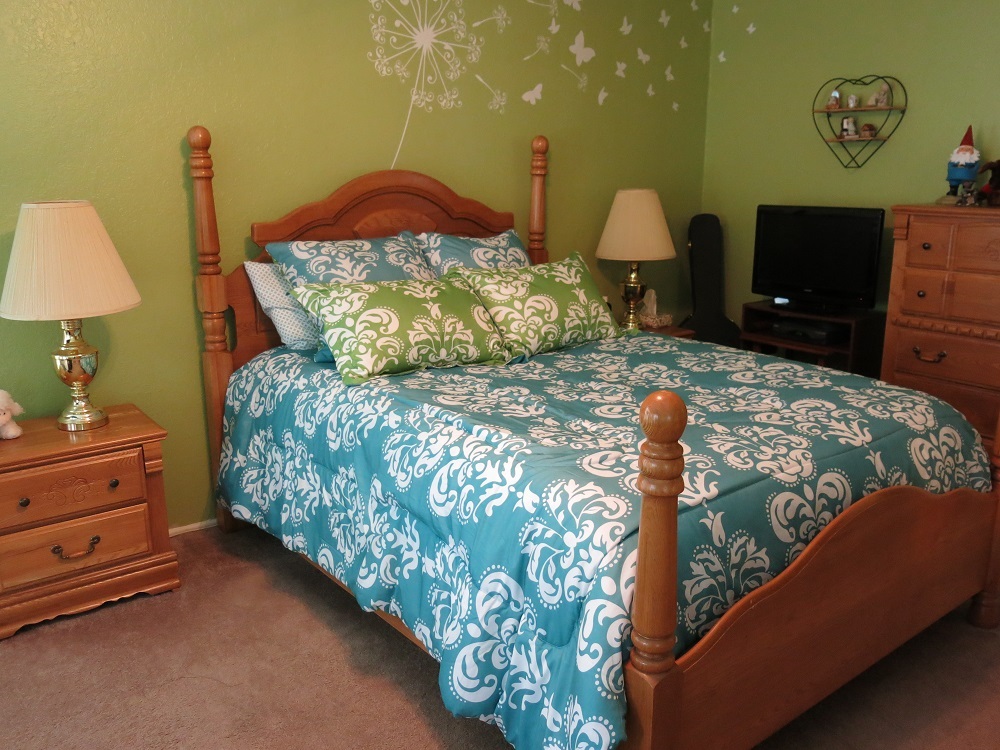 Within hours, I had 2 emails about it, and the first one came out and bought it plus some tables and I threw in a clock.  They took the bed and nightstands and will be back this afternoon for the dresser and chese.  So then my bedroom looked like this: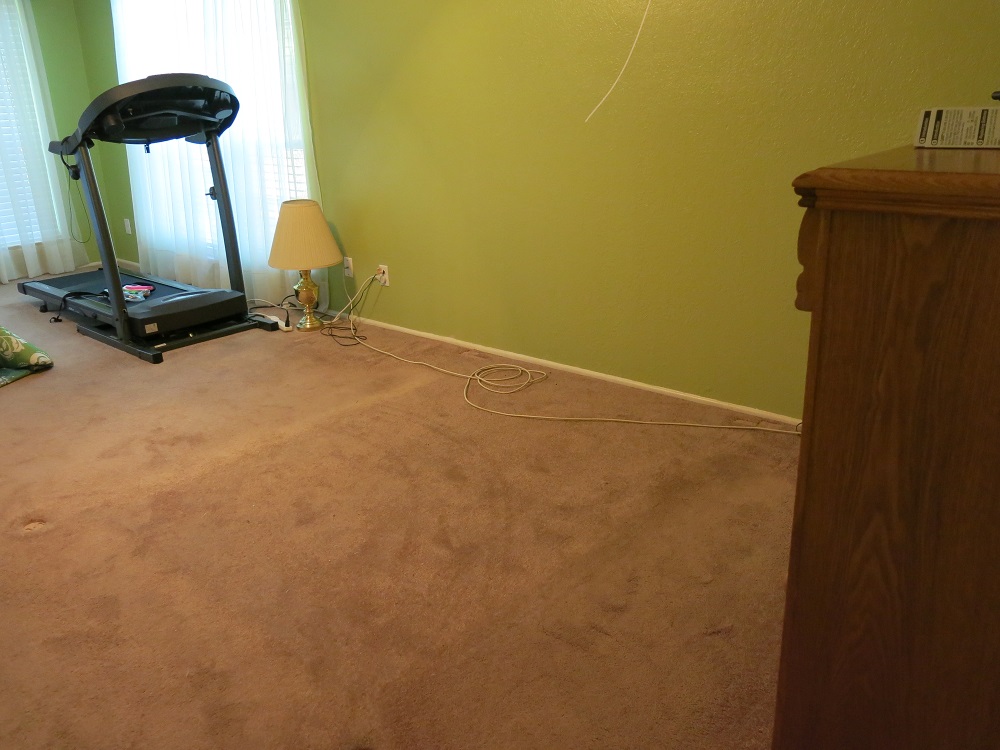 Hmmmm, where to sleep??  Solution!  I had a guest room, so I dissembled, moved, and re-assembled that bed for my room!  And added some bookcases to put my clothes.  Ta da!!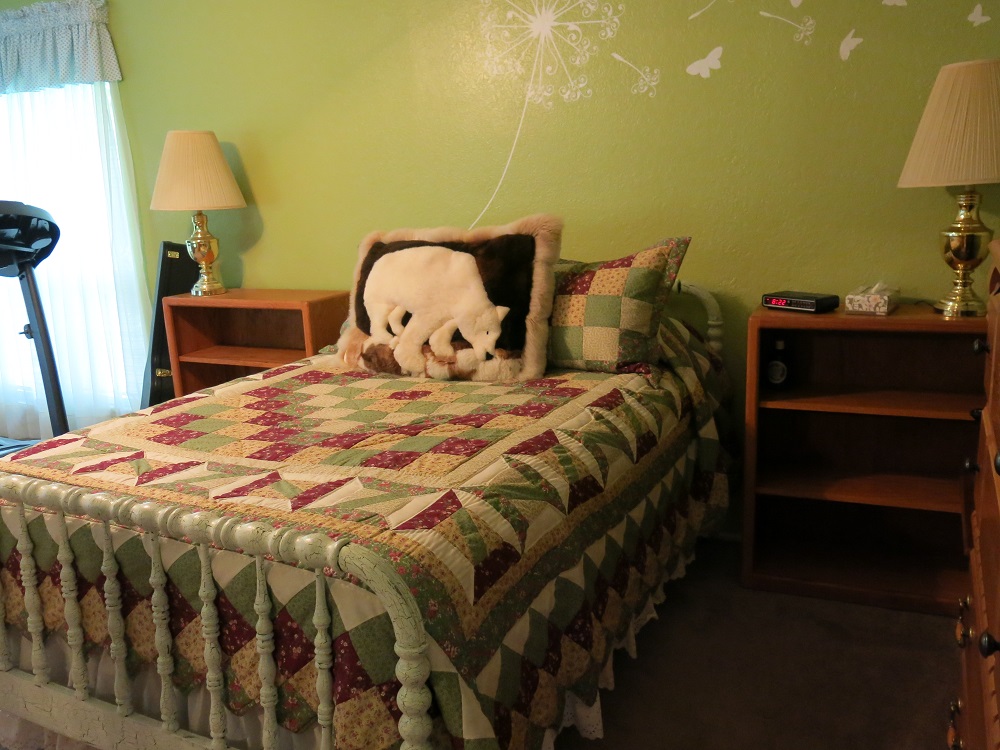 I can assure you: this bed and the bookcases will NOT be leaving until I am ready!!  But on a positive note: I remember how much I liked this quilt, and since I was planning to keep my alpaca pillow, this is what I am going to use in my RV!