I LOVE the new Painted Petals Designer Series Paper and I even showed you a project a week or so ago where I put one whole sheet in a purchased frame.
Yesterday, my friend Patty Bennett showed how to use that same full sheet to make 6 cards.  Why didn't I think of that??  So I very quickly made 6 beautiful thank you cards!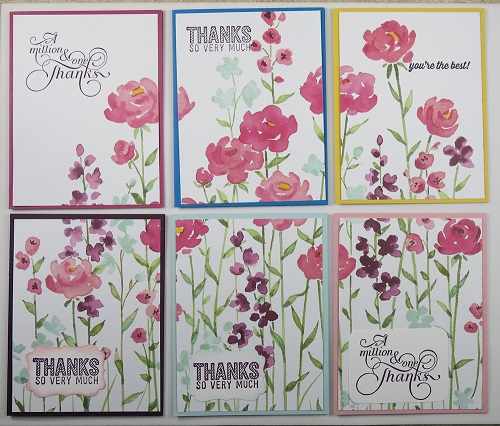 If you wanted, you could "gussy" them up with the butterfly die-cut, too.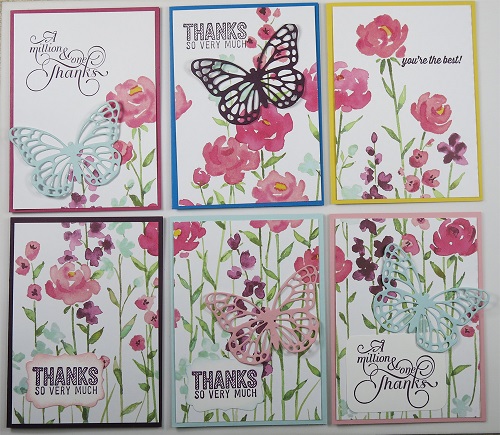 Either way, they are all gorgeous and I like that they are flat so that they don't require extra postage.  To make, cut 3/4″ off the top and bottom edges of the 12×12 paper, cut the remainder into 2 strips, each 5-1/4″ x 12″, and cut each strip into 3 4″ x 5-1/4″ pieces.  Layer onto folded 5-1/2″ x 8-1/2″ cardstock bases.  You could even wrap up the 6 cards with envelopes to make a thoughful gift!
Here are some of the supplies I used – let me know if you have any questions!