As much as I love sewing, I need to get back to stamping and here is what I have been doing the last couple of days.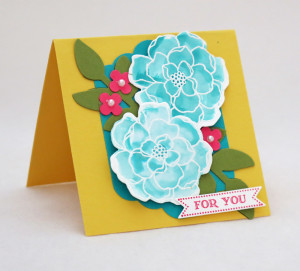 This is a small card – just 3″x3″ and we sometimes call them "Love Notes"  I needed to make a bunch, and so I did: 56 of them!!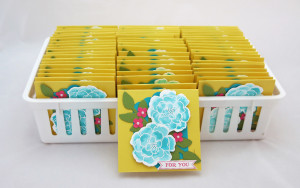 One thing that I love about making 3×3 cards is that you can cut 8 bases from one 12×12 sheet of paper.  Just cut one sheet in half (4 pieces 6×6) and then cut each of those in half 8 pieces 3×6).
Here is what I used to make these:
You can shop in my Stampin' Up! store anytime!  Email me if you have questions.