A few weeks ago, I showed you the beautiful beaded spider that came in my Frightful Wreath kit (136816):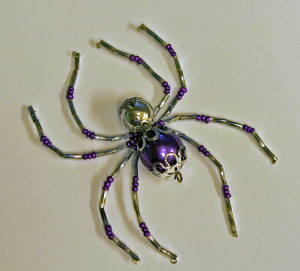 I had finally finished the wreath and today decided that I really wanted to hang it outside, but it's not working very well.  First, I put it on the  outside of the door:
It looked pretty good, but then the wind flipped it around and I didn't want to lose it, so I brought it inside.  There is actually a hook on the inside of the door to hang it on, but it's hard to see from the outside because the door is tinted: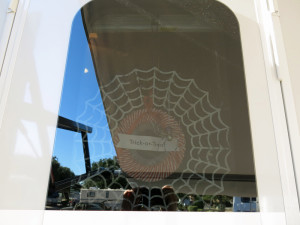 I decided if I wanted to see it from the inside, I could flip it: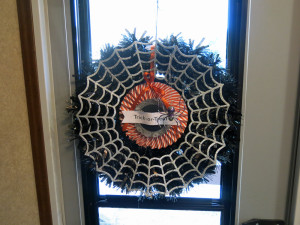 But I flipped it back so that if I get visitors,they will see it from the outside.
The kit was really fun to make and didn't take long.  If you want one to hang on YOUR door (inside or out), get it now from my Stampin' Up! store!