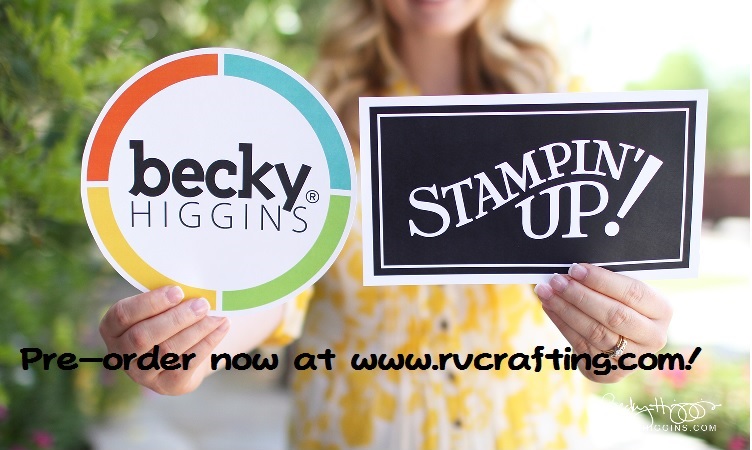 A little while ago, I mentioned the wonderful partnership between Stampin' Up! and Project Life and now you can start ordering!!  Here is how it works:  you take a photo and stick in in a pocket of your scrapbook page. Then you grab a journaling card (they are so cute!) and you can stamp or embellish the card if you want, or you can just write on it about the photo.  Stick that in another pocket and you are done!!  Now, do it again! Spend your time MAKING memories instead of SCRAPPING them!
Right now, you can pre-order some amazing products, and next month, there will be even more.
Here is what you can order now: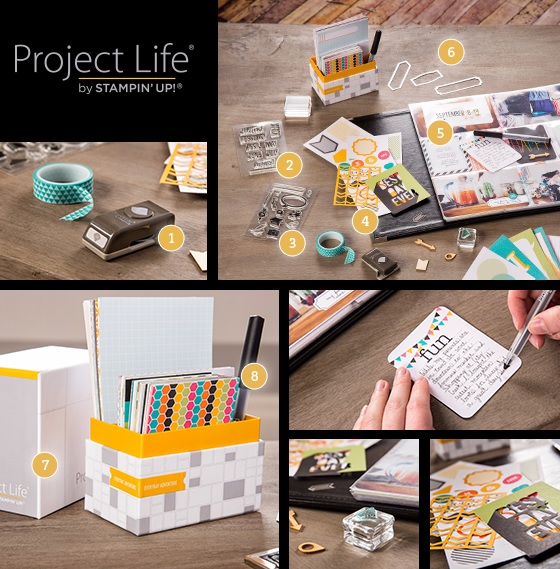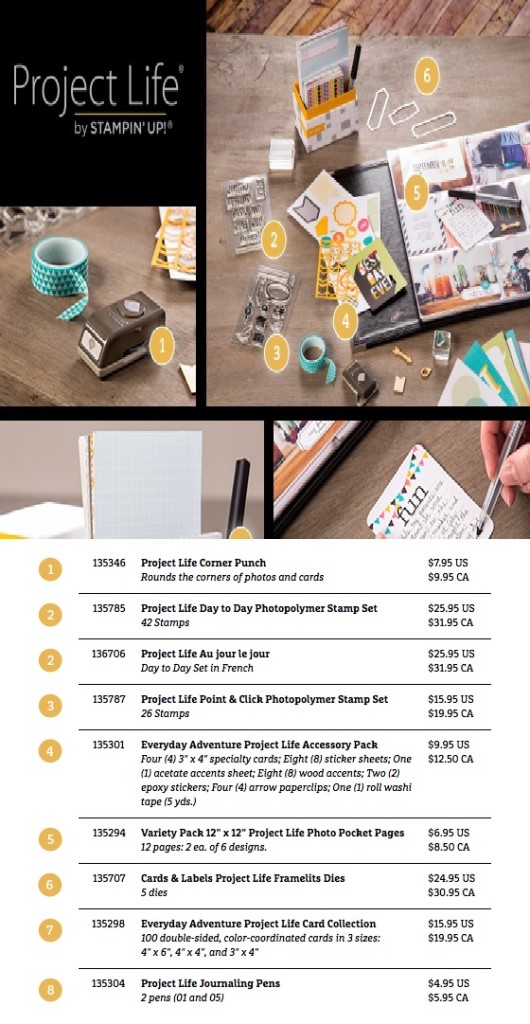 Go on over to my Stampin' Up! store and get your's now.  Let me know if you have any questions!