When I was at Leadership Conference last month, they gave us an extra Paper Pumpkin kit and were told to share it.  We could give the whole kit away or use it at an event, etc.  I decided to make all the cards (and I had a couple left from the kit I got last year) and I have decided to give the cards away!  Do you want one?  All you have to do is leave a comment below and email me your address, and I will mail you one of these really cute cards that comes with an even cuter envelope.  AND, I won't write on the card or the envelope so you can use it to make someone's day!!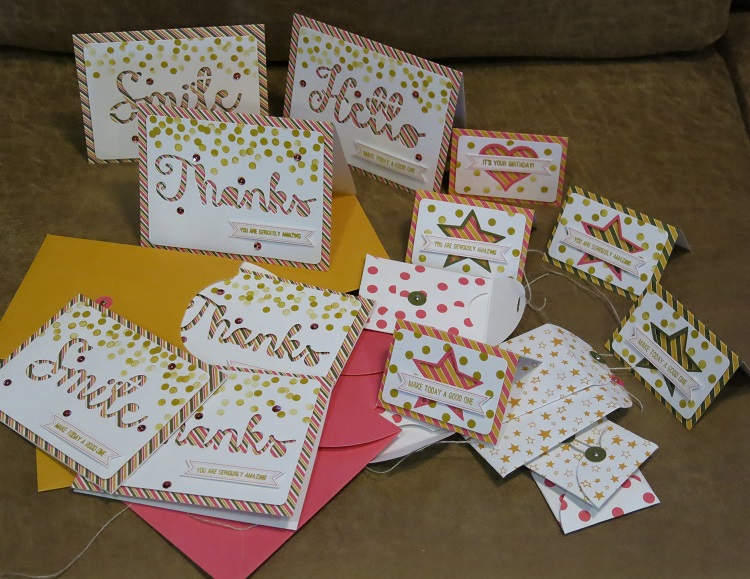 Have I told you how much I love Paper Pumpkin?  Every month I get a little red box in my mailbox and it is so much fun to open it and see what I got!  The kits come with everything you need for the project, including stamps, ink, paper, embellishments, etc.  All I needed to add to this kit was a pair of scissors.  If you want to know more about Paper Pumpkin, click HERE.
Now, don't forget to leave a comment below and email me you address and I will send you one of these cards!  While supplies, last, of course!