The new Holiday Catalog from Stampin' Up! has some wonderful kits and I couldn't resist getting a couple of them.  I guess the question that remains is "will I get the rest of them?"  Maybe so, if they are as fun as the Witching Decor hat!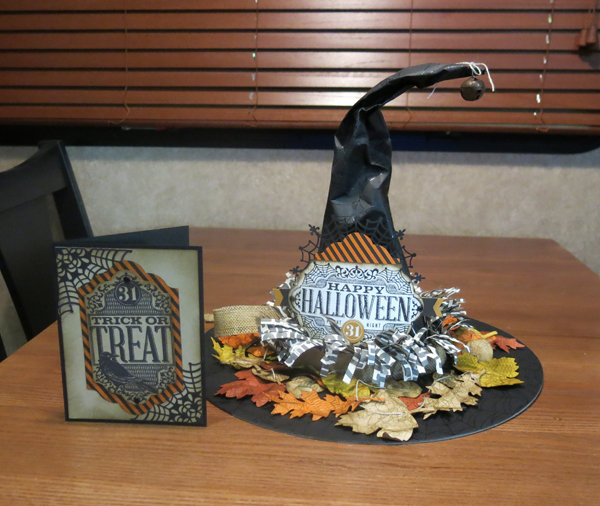 This kit sells for just $22 and includes most of the supplies needed.  I also ordered the coordinating stamp set, and I already had the ink pads and adhesives needed.  With the stamp set, some of the leftover supplies from the kit, and a bit of cardstock, I made a bunch of Halloween cards, too!  I will be sending these to the top sellers on my team as well as to my Virtual Stamp Club members that order this month.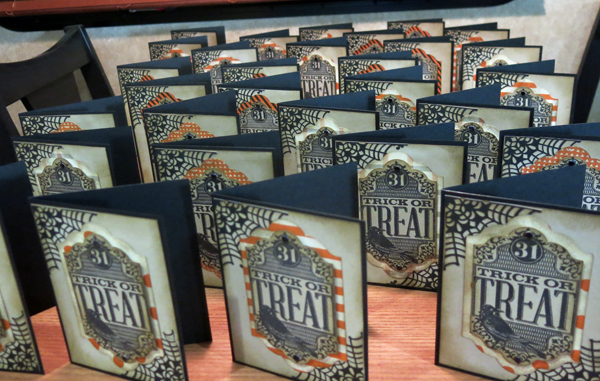 If I were in San Antonio, I would be doing a class to make this adorable centerpiece, but if you are in the Shenandoah Valley of Virginia (near Staunton), I would love to do this class for you!  You can even invite a friend or two to join us.
Oh, did I tell you that Stampin' Up! did a video on putting the hat together?  I found it very helpful: