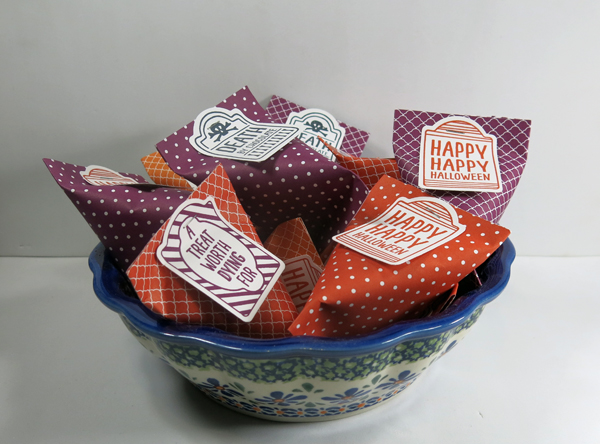 I'm getting ready for the trick or treaters that we will have here at the park during our 2 Halloween weekends.  I wanted to make them look special, but I didn't want to spend a lot of time or money so, I am making these sour cream style packets to put the candy.  I am using retired paper in Halloween colors and I decorated them with a quick tag.
Here is a shot of my messy table: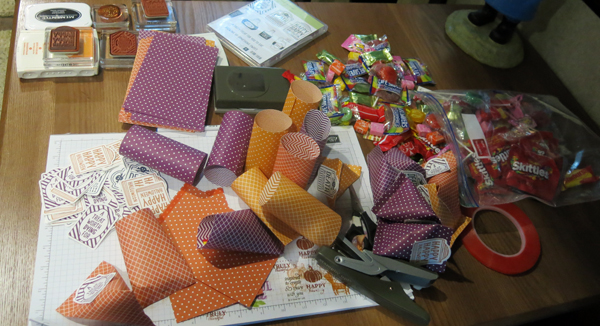 You can make these containers in any size; for this project, I went with 6″ x 4″.  With that size, you can get 6 from one 12×12 sheet of paper.  To make, apply a strong adhesive along one short side and roll into a tube.  Squeeze one end shut and staple.  Fill, then squeeze in the opposite direction and staple again.  Easy!!
Here are some of the supplies that I used.  Let me know if you need anything to make YOUR treats!