So, after 15 months living in a (real nice, large) fifth wheel, I couldn't do it anymore.  I realized that I liked my space too much and missed the sturdy walls of a real house.  So the fifth wheel is up for sale and I am renting a nice house near Sea World in San Antonio.  I have been doing some stamping (but really need to finish the unpacking and getting organized).
I subscribe to Paper Pumpkin, a totally awesome monthly kit that comes in the mail every month and December's kit was a desk calendar that I put together one evening watching TV.  Here is January: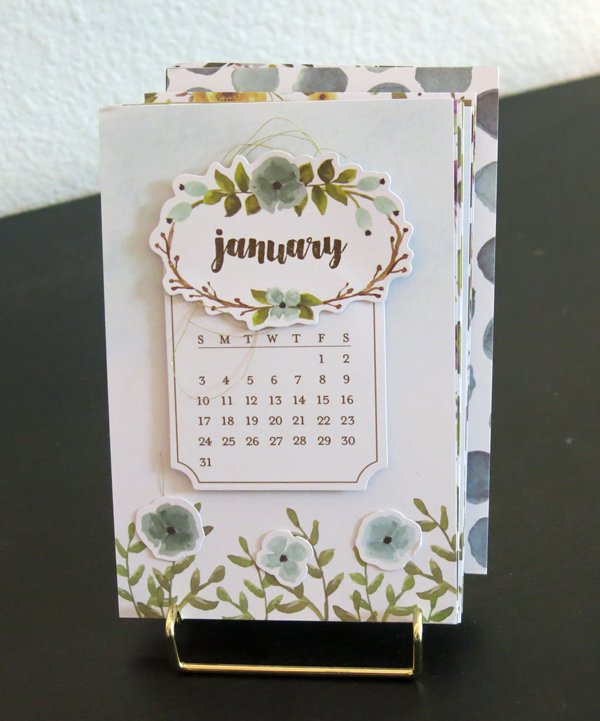 and all the months: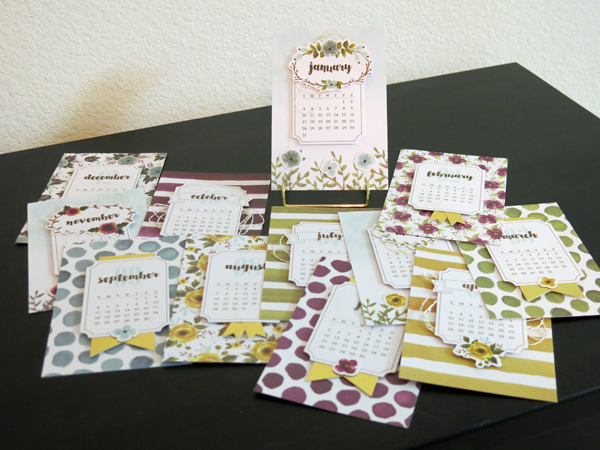 I like how everything is in the kit, including stamps and ink, and all I need to grab are some scissors and a basic adhesive.
I also made up a fun home decor project that can dress up my house all year long.  This is from a kit in the upcoming Stampin' Up! Occasions Catalog (you can order it and so much more starting January 5th).  The kit comes in a box that can hold all 13 cards, and the easel is covered with blackboard paint to make it even more versatile – bonus!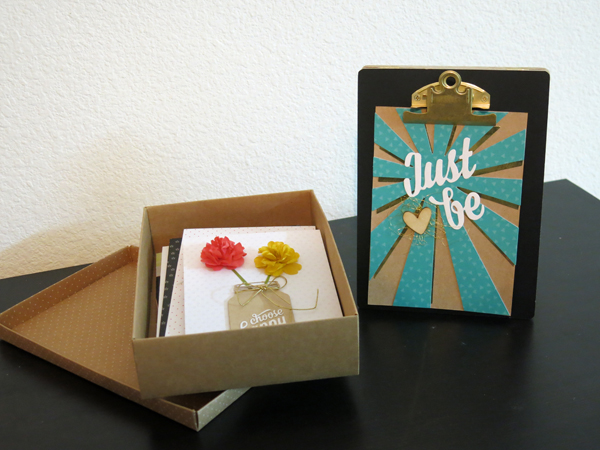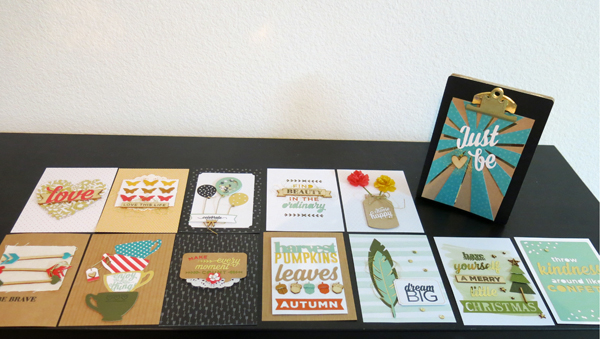 Let me know if you want more information or if I can send you a catalog!