No matter what, you probably send birthday cards, right?  And I think we can all agree that hand-made cards are the best because they come from the heart.  I wanted to tell you about the Hooray, It's All About You Simply Created Card Kit from Stampin' Up! that includes card bases, envelopes, die-cut accents and stickers, twine, clips, washi tape, masks, and more!  Add you own (or add to your collection) stamps, ink, and adhesives, and you can have 20 birthday cards ready when you need them.
These are the cards that I made with the kit and I also made a video for each card type!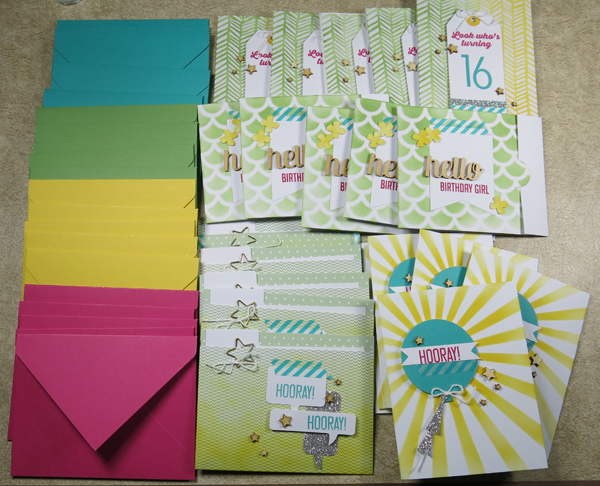 At the bottom of this post is a list of the supplies that I used in addition to the kit.  Click on each item to see more information and/or to order them.  And please email me if you have any questions!

What I used to make these cards: