Every month, I like to send a hand-stamped card to the top 20 in sales for my Stampin' Up! group.  I'm a little behind because I hadn't done the top 20 in December yet, so yesterday I took care of that!  I made this card and loved it, but I didn't have enough of the Coastal Cabana card stock to make 20: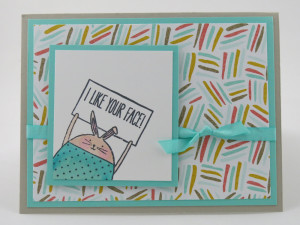 So I used a different accent color (Calypso Coral) and made some from that color: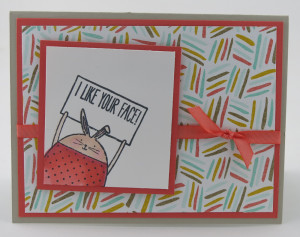 Both cards used the same neutral card base (Sahara Sand) and the same Designer Paper, but by changing the color of the Blendabilities and cardstock mats, they look so different!
My favorite part, though, is that the Designer Paper and ribbons can be had for FREE during our Sale-A-Bration!   In fact, some of the Blendabilities can also be free (one free product with each $50 purchase).
Here are some of the supplies I used: