I have been here at the Staunton KOA campground one week and I have seen beautiful sunny days, 5 inches of snow, and mud!  I can't imagine what the next 8 months will be like!  Let me share some of the photos with you:
The good news was that I got some stamping done!  I made about 30 of these cards – to give to my top selling team members and to send to my Virtual Stamp Club members.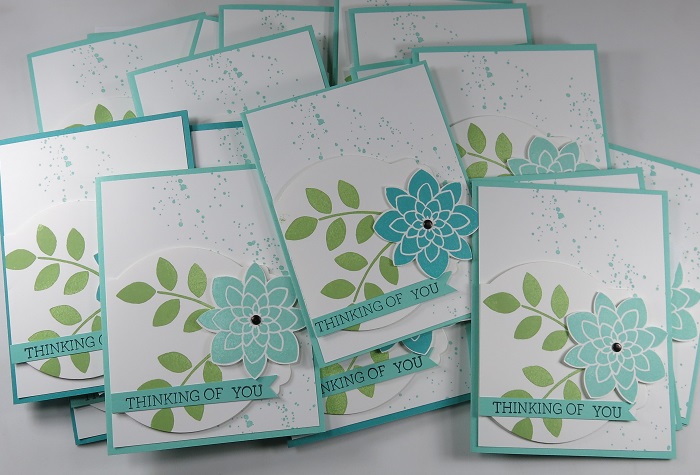 I have also been making the cards from the Hooray It's Your Day Project Kit.  The kit includes supplies to make 20 cards (5 each of 4 designs) and I am also working on videos of each design that I hope to have uploaded soon.  Order your kit and you will be able to follow along on the video.