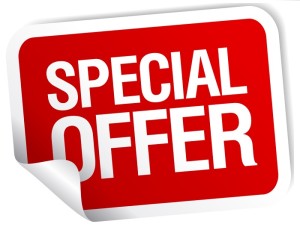 I have loved being a Stampin' Up! demonstrator for the last 19+ years.  Here I am, getting ready to go RV'ing full time and I can take my business on the road.  If you are an RV crafter too, check out this special deal and you can take YOUR business on the road, too!  (Or you can keep it at home – totally up to you!)
When you purchase a Stampin' Up! starter kit between August 21st and August 28th for $99 plus tax, you will receive $150 worth of products in your kit! Normally, you can select $125 worth of products, so you can see that this is a special deal!  In addition, you will get catalogs, order forms, and more – everything you need to share your craft with your friends!
Here is what else you can look forward to:
20% (or more) commission on whatever you sell
20% (or more) discount on whatever you buy
Early and exclusive access to new products
Opportunities to earn free products, cash bonuses, even all-expense paid trips
Access to Demonstrator-only websites with lots of creative and business ideas
You can view the Annual Catalog HERE to start your list, and then click HERE to get started.
Please let me know if you have ANY questions at all!!